Our work together: Who I am and what you can expect from me
If you've worked with a therapist before, you already know what a profoundly personal relationship it is.  And if you haven't, keep this in mind. The right fit is everything.  And you will know when you've found the person that is right for you. Trust that.  And if you don't feel it, move on.  I encourage any prospective client of mine to do that with me. The therapeutic relationship is too important, and too special not to be taking heed to what your heart is telling you is right. We will first come together and then we will see…
As you seek to find this right person, I wanted to give you some perspective on who I am as a person, first and foremost, and who I am as a therapist as a result…
I have always had an overwhelming capacity for empathy, and with that, an innate compassion for the situations of others.  In this, I always see the 'why' of things and this helps me to feel love and hold space.
Highly intuitive and attuned to the needs of others, I was a therapist well before I was trained as one. Even in early childhood this was apparent. Indeed, I am a therapist at heart; always was, always will be. I suspect you will also notice a sensitivity and thoughtfulness about me that will help you in knowing your story is being held with tenderness and dignity.
I have an innate drive to be the best I can be and a fundamental belief that I can do anything I put my mind to. I am dedicated and unrelenting when my mind is set to do something, with incredible patience to persevere when the "going gets rough."  And I will be that for you even if you think it's time to give up and surrender. I'll fight for your best self even if you start to waiver…
I have an insatiable passion for human psychology and a relentless curiosity for understanding who we are and why.  I am an avid reader that keeps my bookshelf stocked well beyond what I can handle. I am forever motivated by a thirst to know everything about everything when comes to being a great therapist.
I have a flair for life and a love of people as well as a certain irreverence in my demeanor; a willingness to tell the truth, to laugh when something is funny, to keep things 'real,' and to make sure time isn't wasted on meaningless pursuits.  In this, I am as direct as I am heartfelt.
I will hold boundaries as your therapist but you will experience me as a friend; casual, playful, loving, and genuine. I will be real with you just as I will ask you to be real with me. I will share with you why I see what I see as I am being honest with you about my own flaws and insecurities.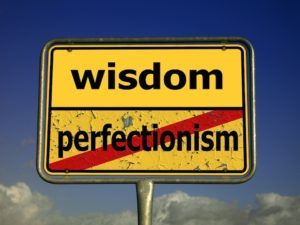 I'll view us as equals and in sharing my flaws, will hope you feel safe in sharing yours.  And when we do, we'll laugh.  Not because they're funny. But because we'll have joined in kinship over the daily challenges life presents us with, the predicaments we all find ourselves in, and the defensive behaviors we all do to compensate. We will be in this together…two humans navigating life from a place of humbled surrender.
I'll be honest with you about the personal work I have done and the mistakes I have made so as to ensure that my "stuff" doesn't get mixed up with your "stuff."  And even so, I'll still caution you to be weary; to know that there's no such thing as a person without projections and that I am bound to have them.
While my years of working with people and my knowledge of the field will help guide me in guiding you, I'll be honest with you when I don't know something or have an answer. I'll trust that together, we'll look up at our options and find a solution that feels right to you.
And once we know what we're doing; you've leaned on me when you've need to and you've conquered… I'll stand back and let you do, on your own, what you've set out to.
I'll help you know you have security to fall back on if you need to, but I'll step out when the time has come.  Together we'll decide when our work is done.