Living with Passion…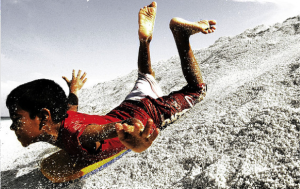 No matter what brought you in, my goal in our work together is to help you in identifying what you are passionate about, what might be standing in your way of experiencing it, what changes are needed so that you can begin to, and how I can support you in doing so. My belief is that living and doing things you are passionate about is part of being in integrity and thereby feeling happy and fulfilled…
With Freedom and Liberation…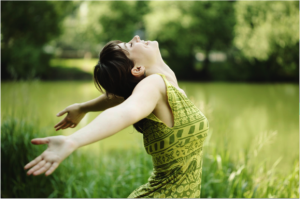 Too often, depression, discontentment, and anxiety stem from feeling bound by things that compromise our integrity; relationships that are not working, distorted belief systems that we are all-too-ready to buy into but which are causing heartache and discord, lies we feel compelled to keep, and a preoccupation with attending to the needs of others rather than having the awareness and courage, necessary, to attend to our own true selves.
I am here to help you break free. To help you understand what might be causing you to feel what you are feeling and to help you decide what you would like to do about it. To help you find your truth and speak it aloud. And, to help you develop the skills so that you can…
In Integrity…
To provide psychotherapy from a place that recognizes integrity as the heart of what we are here to do is to honor your true self with an equal commitment to helping you learn how to live in accordance with it. Indeed, "Wisdom is knowing the right path to take, integrity is taking it."
Your journey through your own healing and self-actualization is your own, guided by your own goals and readiness to face whatever meeting those goals might entail, at whatever pace is right for you. My commitment to you will come in holding you accountable to those things and in telling you the truth, when need be, with love and compassion. I will help you live in integrity by doing so, myself.
With Inspiration…
A close cousin to passion, inspiration is often what's lacking for people; life often having a defeating effect through the inherent and often challenging responsibilities of day-to-day living. And indeed, life without it IS challenging. Finding your inspiration can be as simple as a reframe of something that is in your life already or realizing something new and untouched. Whatever your circumstance, I will help you identify what's lacking for you and what a solution might be…
 Authentic Human Connection..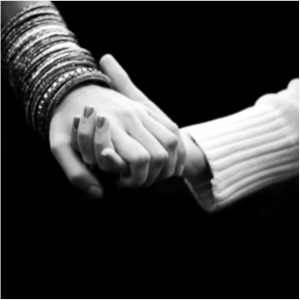 With humans social creatures by nature, the importance of quality human connection is vital to healthy living. Thus, it stands to reason that relationships gone awry are source to such heartache and that the absence of meaningful ones leave us with an insatiable feeling of loneliness. It is no more surprising that in the absence of a secure attachment in our formative years we are left with fundamental difficulties with connection. Thus, left to live in this social world as the social beings that we are, we are hereby called to examine this and ensure that how we are behaving is working to deliver us that which we need and deserve. And, to be equally honest in admitting whatever feelings of emptiness we may have and the toll this is taking on our experience of true happiness.
Whatever your reason for coming to see me, whatever your circumstance, I will help you in assessing what's working and what's not in this profoundly impactful aspect of the human experience. I will assist you in understanding your relationships with others (be it partner, family, friend, or colleague), your dynamic, what you are contributing to this dynamic (and from where it stems), what you are hoping to achieve, and strategies to help you get there.
I will help you identify what you are needing and not getting in terms of fulfillment, exploring with you why this might be. I will help you identify things that might be missing that you've never noticed because you perhaps never knew you deserved them. And, I will help you know that you do.
I will be a point of authentic human connection for you; a platform from which safety and trust in human relationships can be re-established if lost…
Trust, Wonderment, Acceptance, and Appreciation…
While our work together will be devoted to the goals you have identified, and will be done through acknowledgement of your true self, where you have been in your life, and what you want, what we come to experience together will also be bound by the tenants of life's realities and the human experience.
David Richo, author of The Five Things We Cannot Change and the Happiness We Find by Embracing Them," outlines these to include: (1) Everything changes and ends, (2) Things do not always go according to plan, (3) Life is not always fair, (4) Pain is a part of life, and (5) People are not loving and loyal all of the time. And accordingly… no matter what labels you may assign, we know these things to be true inherently. We have experienced them. And we will continue to experience them as I work to help you in honoring your true self and the goals you have set for yourself.
Because of this, I also commit to helping restore your faith in the universe (or whatever entity you may assign which helps you create order to your existence). I will hold space for you as you move through periods of trust and distrust of what might be coming in your life. And I will help you in developing an acceptance of what is, along with an appreciation for the experience that is life and the inherent pain that goes along with it.